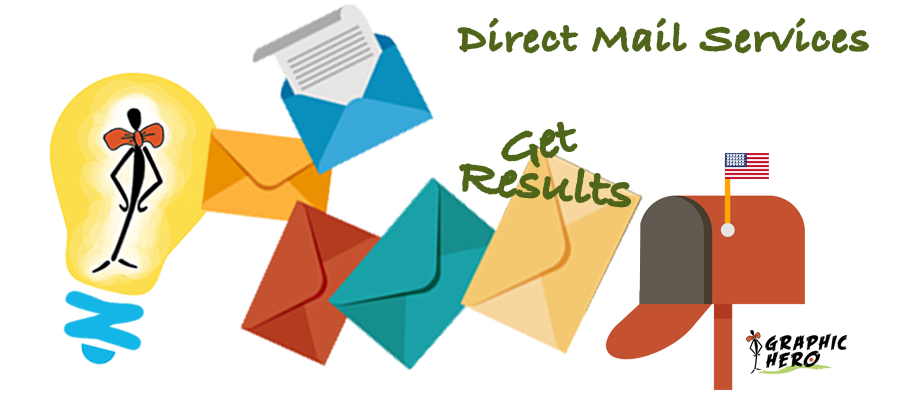 Even Google uses direct mail!
While social media and digital advertising have gotten huge over the last few years, direct mail has been a big deal for decades. Don't miss out- take advantage of both. If even huge tech companies still use direct mail, why wouldn't you?
Don't send people junk. Let us build direct mail pieces that you can get results
A lot of direct mail pieces end up in trash because, quite simply, they are trash. The fact is, you get out of direct mail what you put in. Over 80% of emails are spam, too, so it's vital that you don't let your marketing materials fall through the cracks. You need to offer people something that they actually want- and that's where we can help.
Unless your target market is trash cans, it's time to step up your game. Our offer to you is let us build direct mail pieces that you can get results with.
We can take care of everything for you!
We can design the best direct mail piece for you to send out yourself, or we can handle the whole process from design to printing and mailing.
Direct Mail Processing Services
– Data Process
– C.A.S.S. Certification
– De-Duplicating Address
– Pre-Sorting & USPS documentation
– Ink-Jet Setup & Addressing
– Post Office Delivery   campaign.
EDDM: Every Door Direct Mail Services
We'll help you take your direct mail campaign to the next level with EDDM (Every Door Direct Mail). It's a cost-effective service that allows you target whole zip codes in your local area. We have all the sizes and card/paper stocks that meet the EDDM criteria, and we can bundle up to 25,000 direct mail pieces to make things easier to handle.
For an Every Door Direct Mail campaign, you will need to set up your mailing permit at your local post office. We'll take care of the design, printing, bundling and shipping your next EDDM mail campaign.
Start getting results from your direct mail campaigns.
Contact us today !

We're located in downtown Colorado Springs, CO. We serve nationwide.