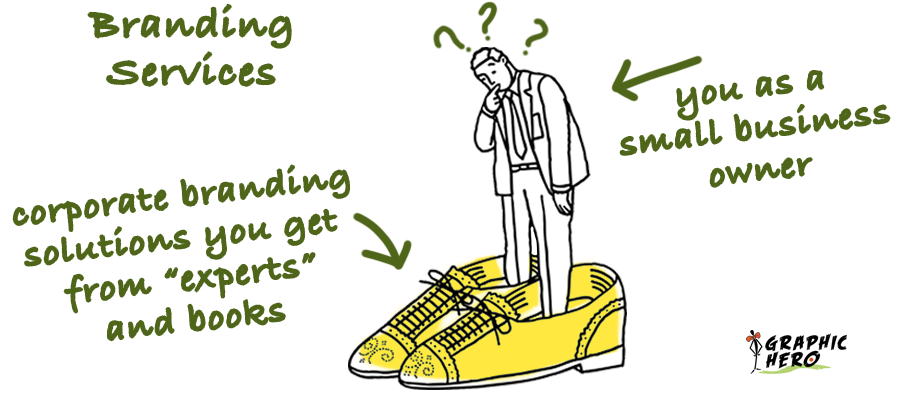 Your brand should be about one thing- letting people know what you stand for.
Put those "expert" solutions and how-to guides aside for a moment. Most of them have nothing practical to offer a small business. They simply tell you how Apple, Google, IBM, and other huge companies got to where they are today. But as small business owners, we're not planning anything on this scale, right?
Let's face it, we don't have the money and human resources that those corporations have. However, besides that, there's something else that separates us from them- knowledge. Knowledge is the most expensive and as small business owners we cannot reach that scale of knowledge, such as statistics, what is going on behind the door and what the future holds. You got the point.
We offer practical solutions to small businesses.
As a small business owner, you need practical solutions to find the correct branding messages. Branding is an idea, best expressed in just a few words, that tells your potential consumers what you stand for. Your customers need something, and it's up to you to show why you have the right solution for their unique needs.
We'll help you to find the simple core of your business, which is often called your "hidden potential".
We've got the perfect solutions for your business.
If you haven't found that simple core of your business yet, contact us. We can help shape and polish your brand. We will then start injecting that branding energy into your product or service in a way that really moves people.

Start thinking big for your business
Contact us today !

We're located in downtown Colorado Springs. We serve nationwide.