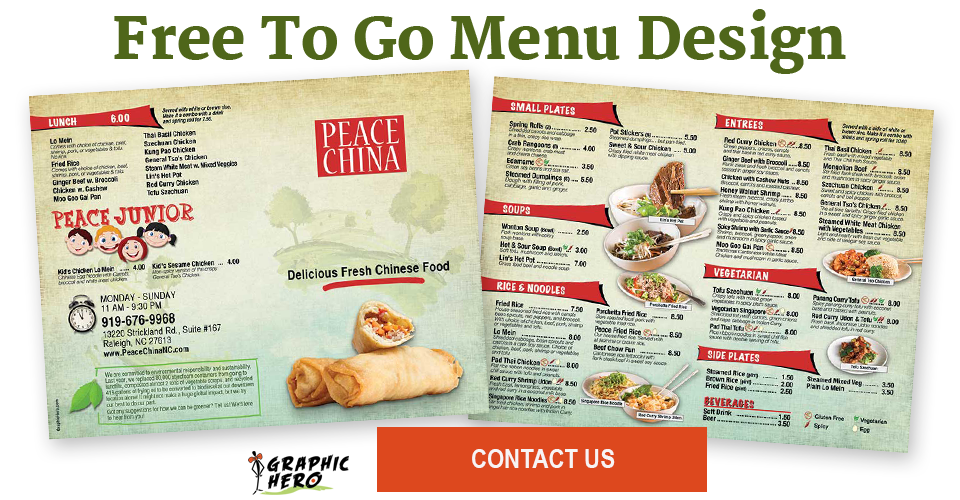 That's right! We offer the best restaurant to go menu design services for free. 
We have years of experience in designing and printing the most beautiful restaurant to go menus. 
If you cannot hire a high priced graphic studio, but you have big dreams for your restaurant, then Graphic Hero is your best choice. 
All you need to do is to order 5,000 or more any of our restaurant menu printing services! Check out our Restaurant To Go Menu Printing Prices.
---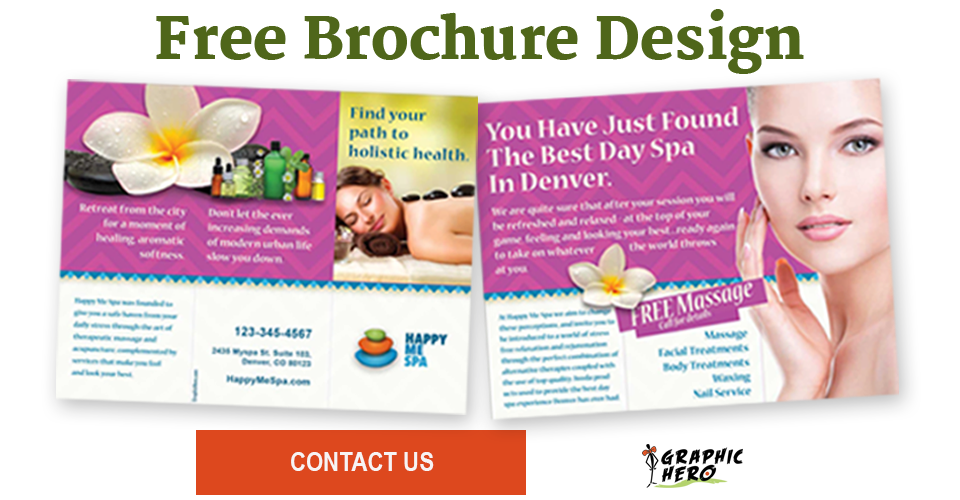 That's right! We offer free brochure design with your printing order of 2,500 brochures or more.
Not every small business has the budget to hire a creative graphic design studio. Now with us, that doesn't mean that you can't get a stunning brochure design.
We're delighted to now offer the best brochure design services for free. All you need to do is to order 2,500 or more any of our brochure printing services! Check out our Brochure Printing Prices.
---

We'll design the best marketing materials you've ever had !
Yoda says: "A copy of everyone else, don't be". As true as that is for people, the same goes for businesses, too. Today's consumers are more drawn to authentic, original marketing materials. That's what you need to show them.
Your marketing materials should reflect what your business is unique about, what your business stands for. We know how to make that happen. We'll design the best marketing materials you've ever had.
---

Spread your message within your budget.
You have great products or services. You have professionally designed marketing materials with catchy messages and awesome visuals. Now it's time to spread your message. We're here to help you do that with fantastic quality printing that perfectly fits your budget.
Unlike online printing companies, with us, you will get a personal service and even professional advice. We'll help you through every step of your project. You'll be able to take your marketing even further!
---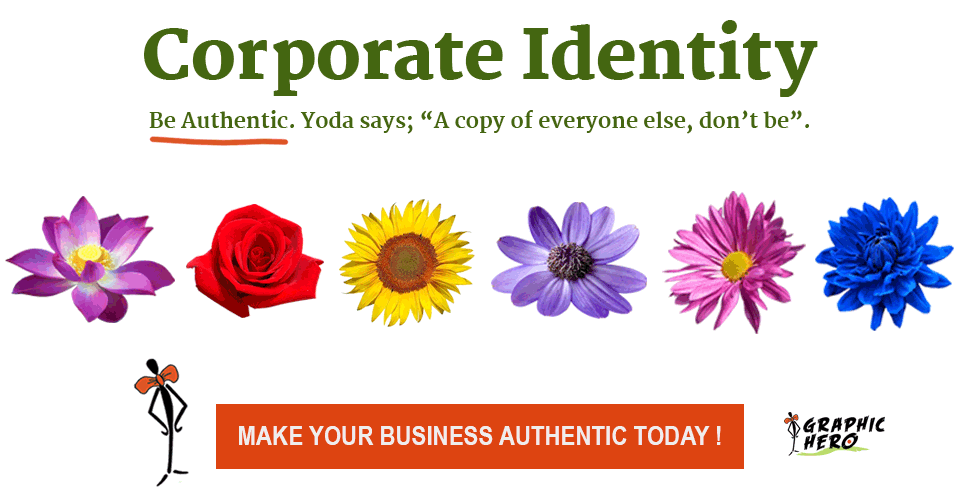 Do you leave your customers with a strong first impression?
Everyone has their own character-something that makes them unique. Often, though, people only have their first impressions to go by. Which is why your business needs to show off its authentic identity right from the start.
Don't miss the opportunity to make the best impression. We will create a corporate identity for your business that reveals its authentic character. We're not just about design though. There's so much more we can do for your business.
---

What does your business stand for?
Let's make it simple. Branding is the simple "word" or the "idea" that tells the world what your brand stands for. That's how people remember your brand. Your brand stands for something that solves consumers' unique needs. That's is the reason of why people are loyal to their favorite brands.
If you haven't found that simple core of your business yet, contact us. We can help shape and polish your brand. We can then start injecting that branding energy into your product or service in a way that really moves people.
---

From designing and printing to mailing, full direct mail services.
We love "old fashion" with a modern twist. We love direct mail. We love its potentials and long lasting results.
You want to target small or large audience, local or nationwide, or you just want to target 5-mile range? No problem. We'll love helping you in every step of your project.
From building the idea and message to designing, printing, and mailing, we're capable of helping any business in their direct mail campaigns. Direct mail has the highest ROI potential across all other advertising forms. Don't miss that opportunity.
Don't just get attention.
Start getting customers today!


We're located in downtown Colorado Springs CO. We serve nationwide.